Our Team
Scroll down to meet our groomers. Interested in joining our team? Submit a resume!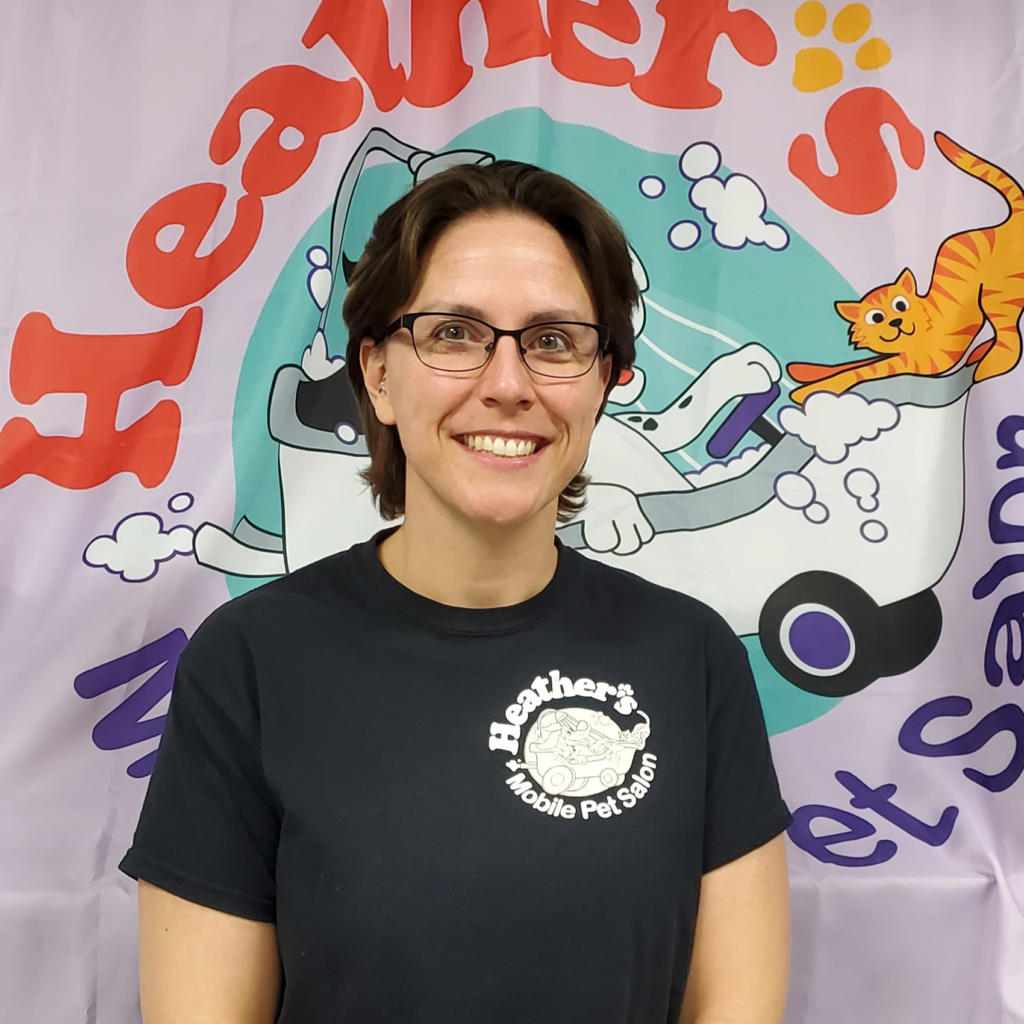 Heather
"Hi, I'm Heather! I was inspired to start Heather's Mobile Pet Salon by my sweet, sixteen-year-old cat Punky Brewster and my love of animals in general. I've been pampering pets in the grooming industry for over 20 years, and every day I'm reminded I chose the right career path. Caring for animals is more than my job… it's my passion!"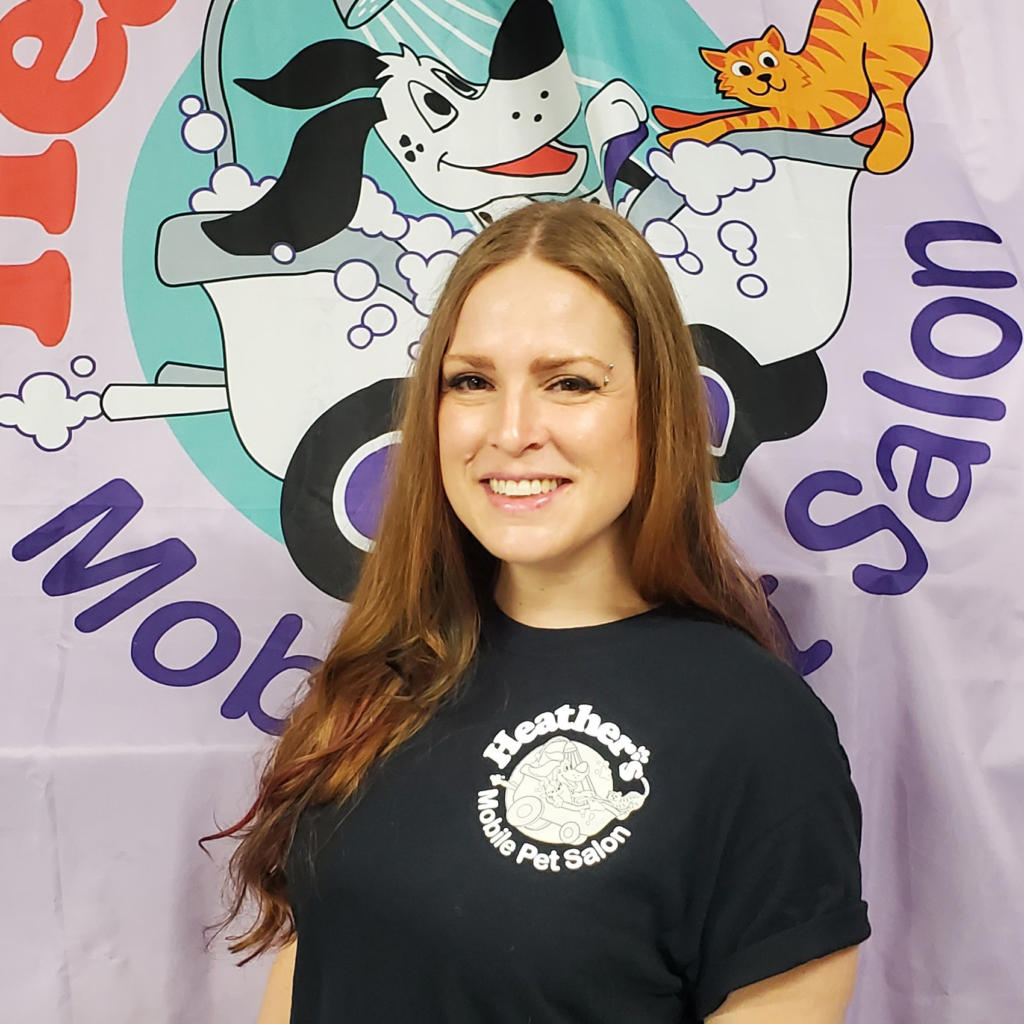 Darby
"Hi, I'm Darby the friendly Operations Manager here. Animals have always been a part of my family. I grew up craving any knowledge on how to help a variety of critters live their best lives. Now, as a retired pet groomer, my passion lies in helping others learn about and enjoy their pets as much as possible. I'm currently a mom of 3 big hairy dogs, 3 snakes, and a handful of two legged kids."
Chase
"Hi, my name is Chase! I have been a life-long lover of all animals. A proud parent of Jody (pictured above), a Terrier/Shih Tzu cross I rescued, and Peanut and Chip our other two wonderful house companions. I apprenticed under seasoned groomers for two years while at Heathers Mobile Pet Salon and I take pride in grooming every one of our salon visitors with gentle, loving hands."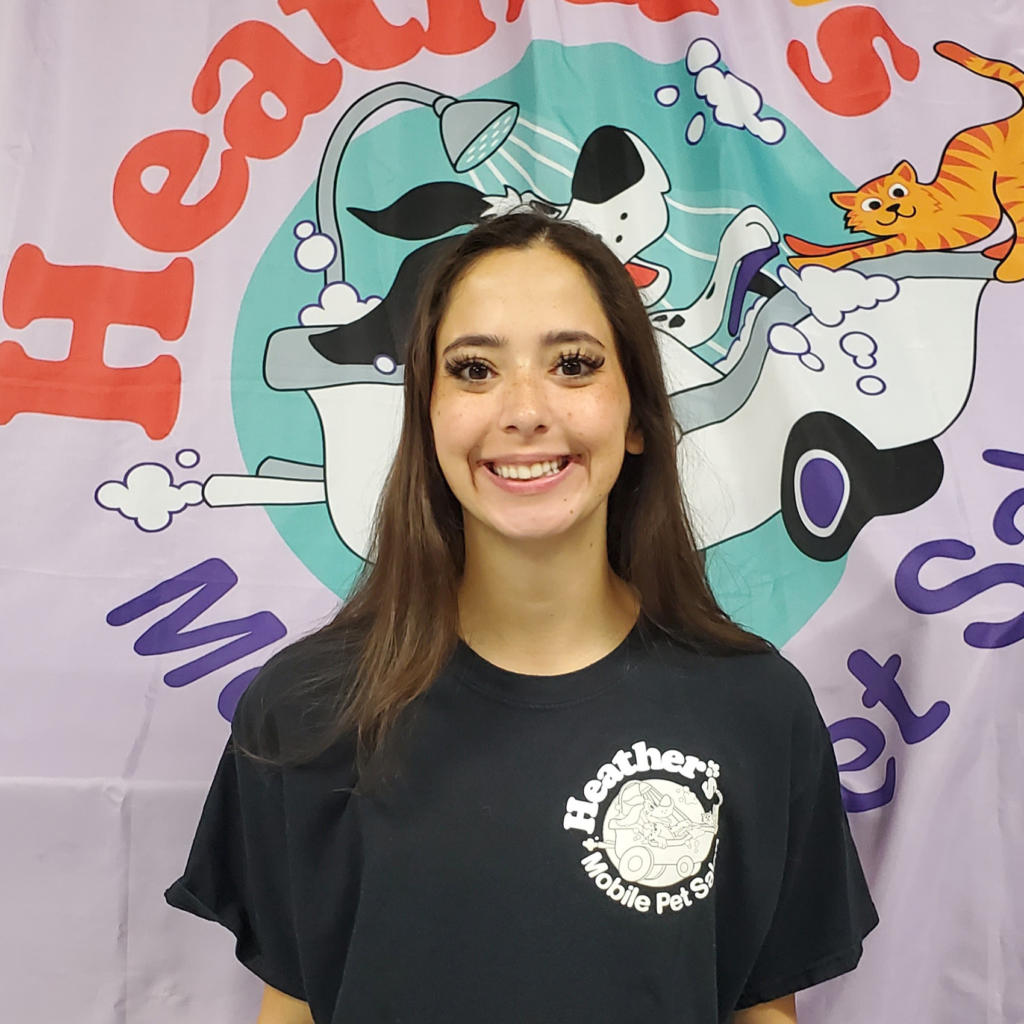 Desiree
"I've been involved with animals all my life, fostering and rescuing pups in need, showing livestock, and now a groomer with HMPS! I first began my career here as a bather and after gaining more experience, I went through groomer training and am able to give your furbaby the full spa day experience. I've been grooming for about a year now and look forward to pampering your 4-legged friends!"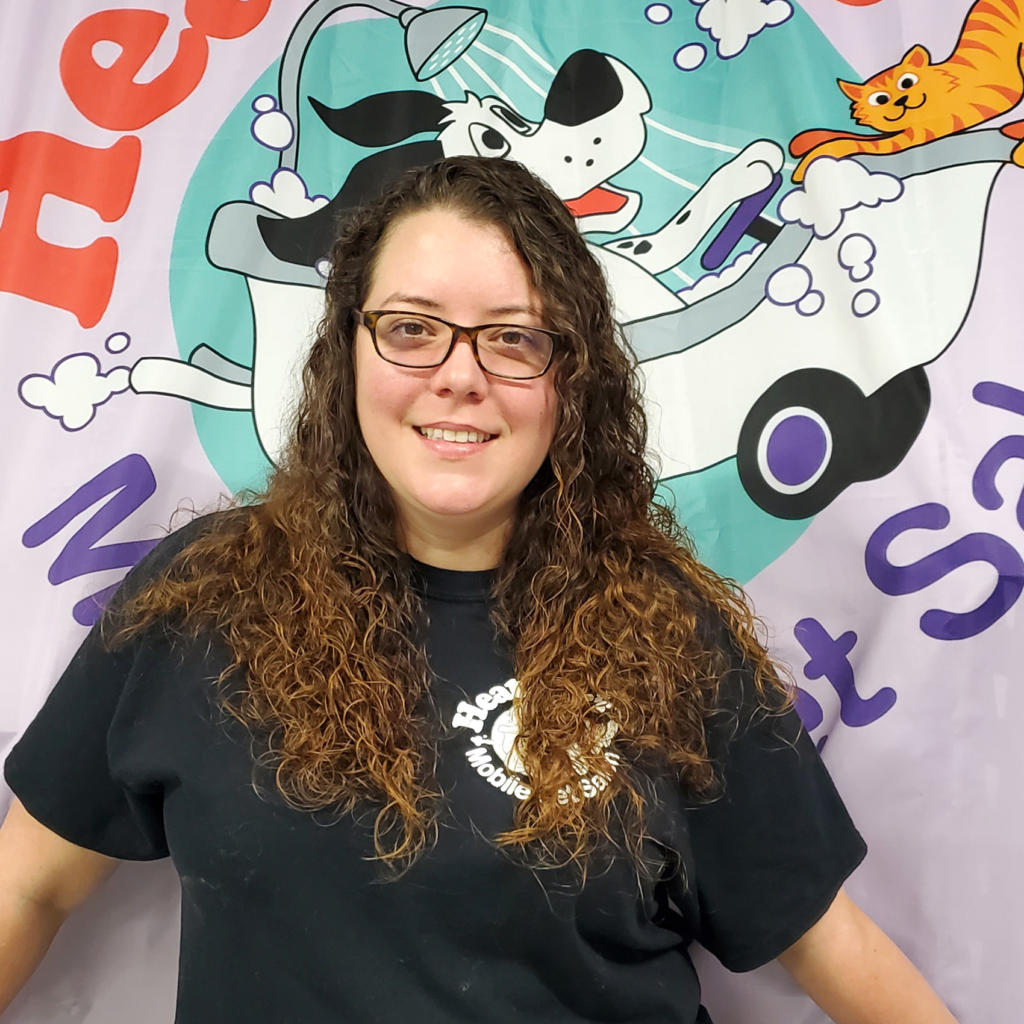 Alexis M
"My name is Alexis, and I am so excited to be a part of Heather's team. I started working with animals at age 17 and fell in love with it. I was taught grooming about 8 years ago and have greatly enjoyed the friendships I have made with pets, clients and coworkers. I have had so much fun learning the ins and outs of mobile grooming and can't wait to meet you and your pet."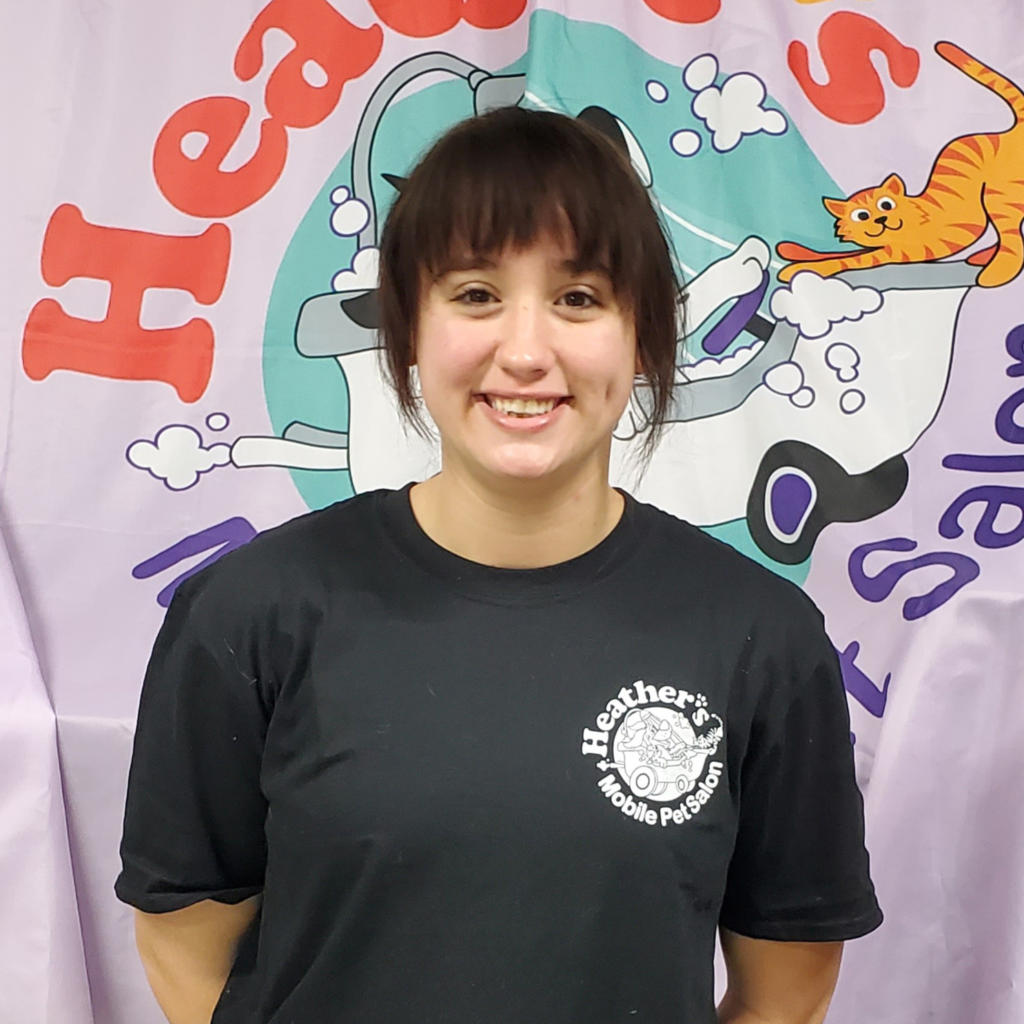 Alexis B
"Hello, I'm Alexis! I've been a groomer for four years and continue to grow my love for the industry. My entire life I've always had a passion for animals and set out to make it my career at 16 years old. I found grooming was naturally a perfect fit for me and proceeded to do a grooming apprenticeship. I strive to make sure all my clients have the best experience possible as I would for my own four-legged fur babies."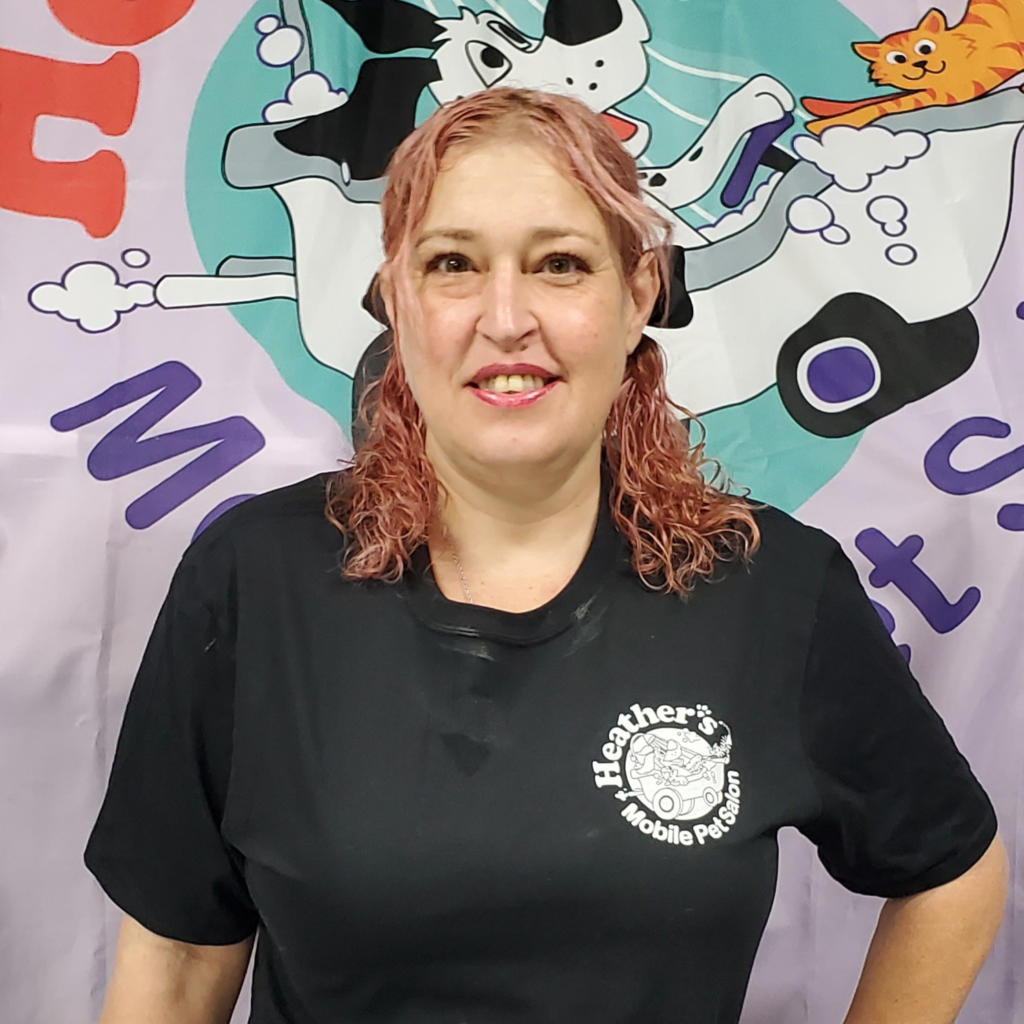 Heather W.
"Hi, I'm Heather W. and I've been grooming for 27 years. I started off at PetSmart as a bather, where I learned the basics of grooming. After that I went on to complete my training at JOBPOPS School of Fine Grooming. After grooming for several years, I found that it was truly a calling for me in life. I have worked in every aspect of the grooming world, but have found mobile grooming to be what I like best, as I can give each pet the individualized attention they truly deserve. Nothing makes me happier than giving a dog a makeover, and seeing the look on the owner's face when their dog is freshly groomed and happy! I truly look forward to working with your pet."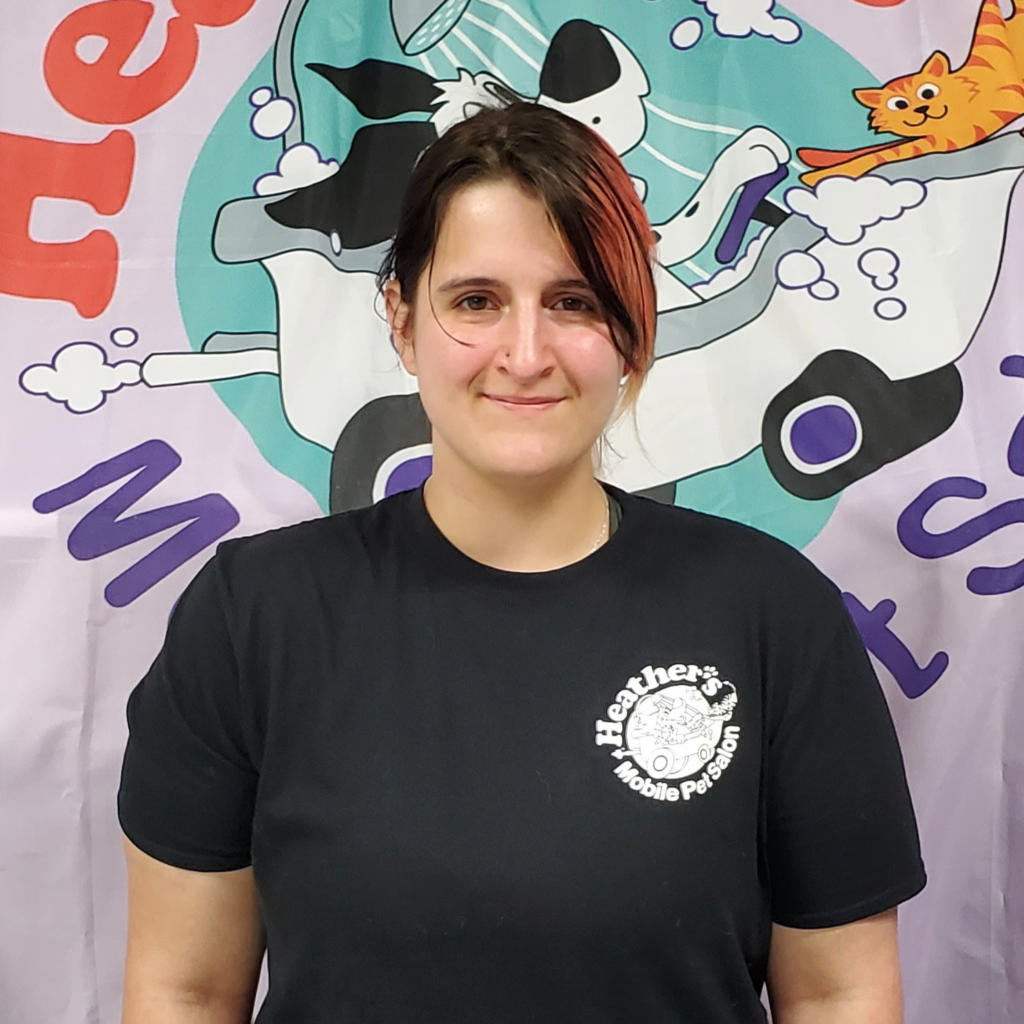 Katelyn
"Hi I'm Katelyn! I've been an animal lover since I was a child and I've raised chickens, rabbits, horses, dogs, a pig, and cats. I've been working with animals for five years and grooming for two and I can't wait to meet your pets!"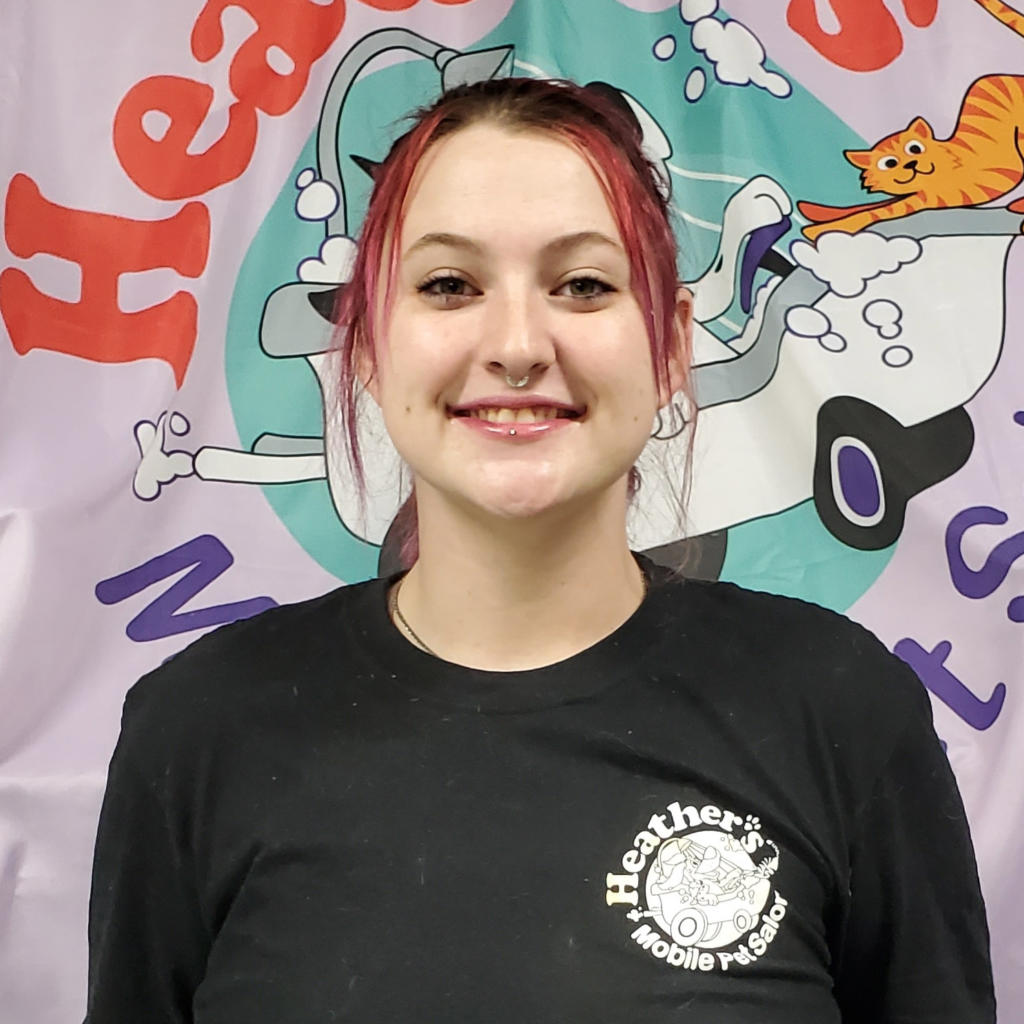 Rebecca
"Hello, I'm Rebecca. Growing up with a passion for animals, I would always bring home strays, begging my parents to keep them or volunteering with local shelters. When I was finally 18 I was able to get a job I love, bathing pets and eventually getting to go to a grooming academy. I have been grooming for just over 5 years now and believe I have found the perfect career path for me! My goal is to pamper your pets and create lifelong relationships with you and your little ones. I look forward to spoiling your fur babies!"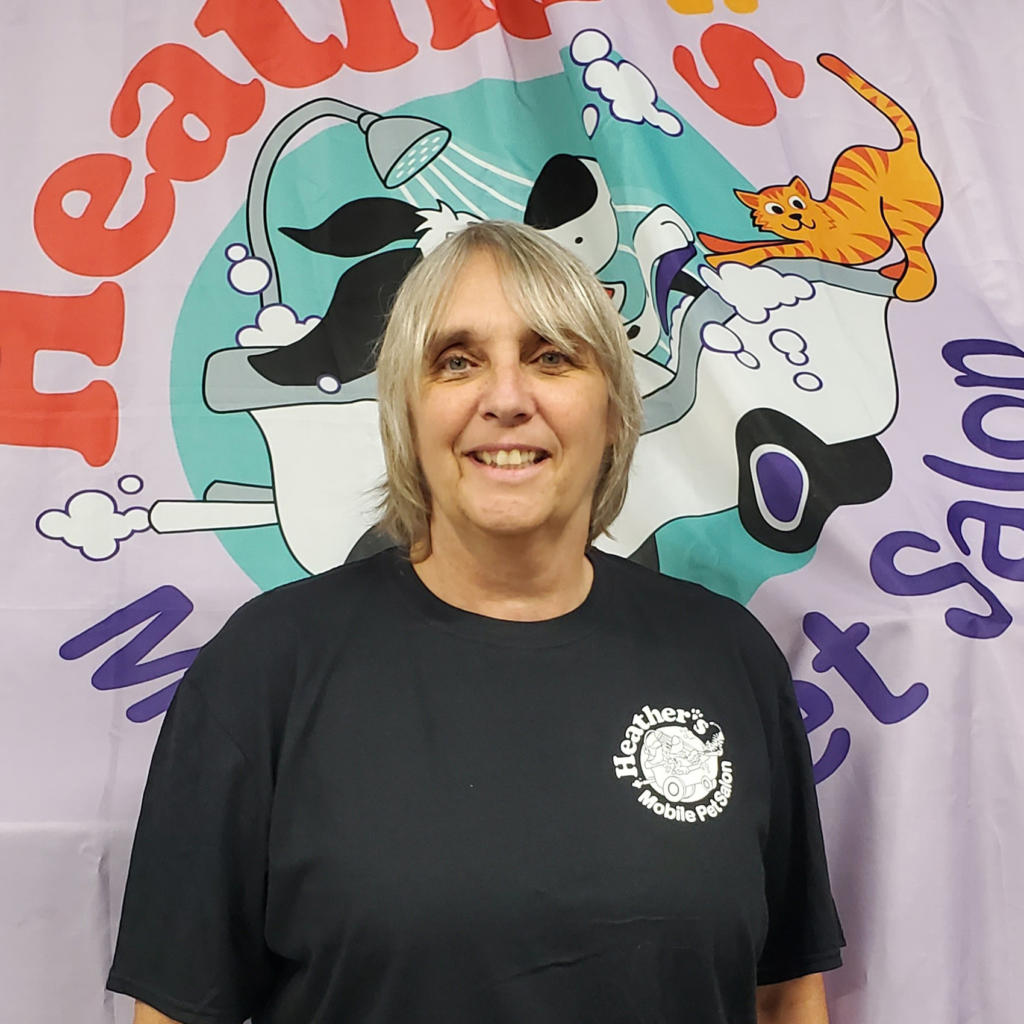 Deb
"My name is Deb and I'm Heather's mom. I'm responsible for ordering and distributing inventory, social media, and making sure each van has clean towels for the day. I love anything corgi related and love seeing all the pictures of the cute dogs we get to take care of!"
"