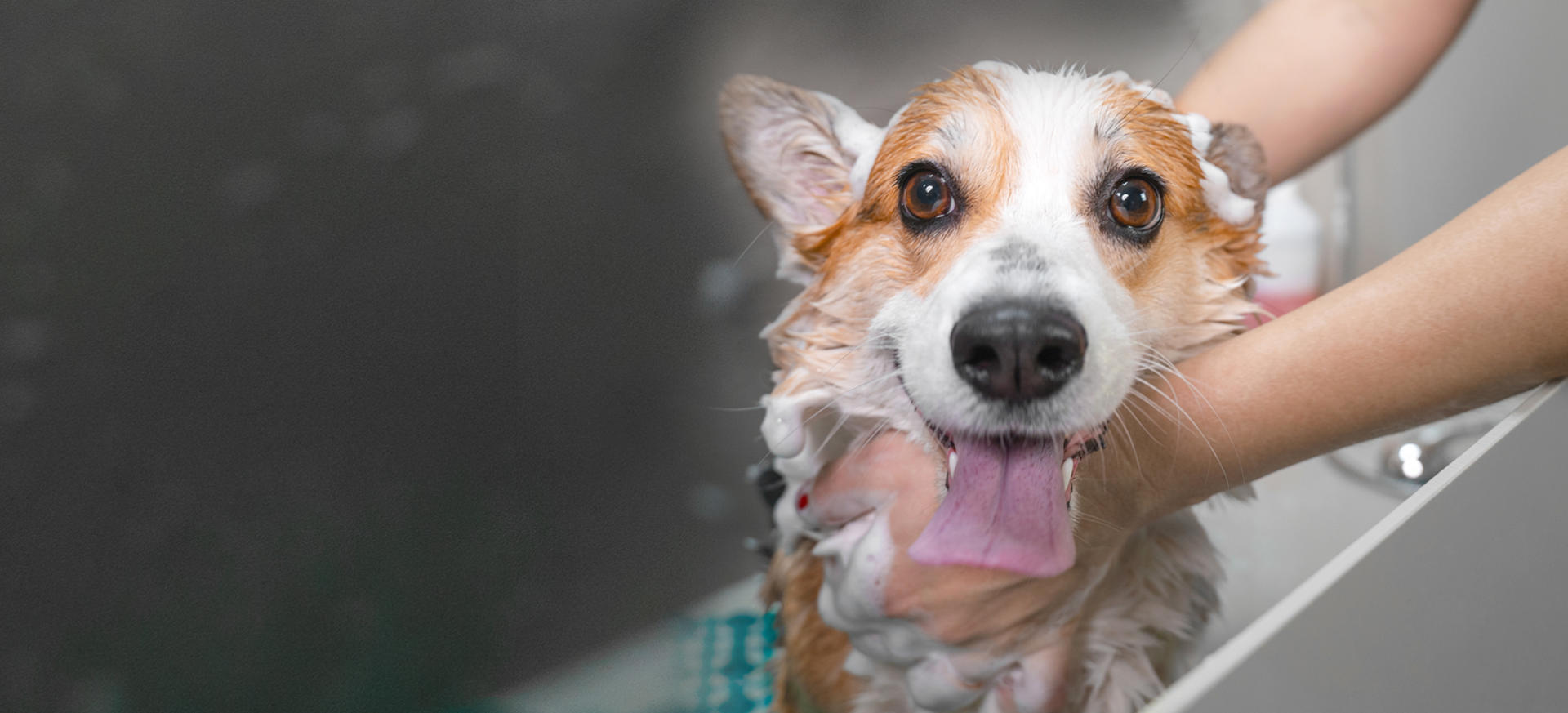 Pamper
Your Pets
Luxury pet grooming
that comes to you!
We've got a driving passion for pampering your pets.
We're a full-service grooming salon right at your door! Mobile grooming is a convenient service for pet owners who have a difficult time getting to the groomer's regularly or who are unable to make the trip at all. All dog and cat breeds are welcome!
By offering convenient, door-side service and a relaxing salon experience, we make regular grooming visits a breeze for you and all your furry friends!
Our Grooming
Services Include:
Baths
Breed Specific Cuts
Teeth Brushing
Nails
and more!
Why Heather's Mobile Pet Salon?
When you book with Heather's Mobile Pet Salon, you can take comfort in knowing your pet is pampered and cared for as if it were our own. Forget long wait times, traffic, and unnecessary hair in your vehicle. Let us come to you and we'll groom right outside your door in our cage-free mobile van!
"Always on time and caring. Each groomer has a special way with our pup. He comes back happy, clean and well groomed. Somewhat pricey but I have always experienced quality service."
Just Me
"Heather's Mobile Pet Salon is always great with Kayla on her Special Spa Days!!! Can't imagine using anyone else. Shoutout to Jessyka and Desiree"
Julie C
"Alexis was wonderful. She was so gentle and sweet to our 14-year-old fur baby. She kept us informed of her eta and had read all the info on Brownie before she arrived at our house. Very professional, excellent quality and Brownie loved her. Very impressed with Heather's Mobile Pet Salon!"
Sherrie R
"Great service! My cat loves her grooming sessions so much that she drools as she gets blow dried."
Julia C
"Candace is the BEST groomer we have ever had. Our cocker spaniel is around 12 and she is the only groomer that has ever taken such great care of him. She is loving and gentle and understands his special needs. I could not be any happier."
Diane B
"This place is absolutely the best for pet grooming and convenience. The customer service is top notch and the communication they give while grooming your pet is very detailed and extremely professional. They treat your pet with patience and love. I highly recommend."
Andrell G
"Rascal always looks fabulous after groomed"
Mulligan M
"Excellent groomer. We have a 2-year-old small pony in a golden doodle that is afraid of me with a trimmer. The groomer was excellent. Definite 5 stars"
Rick V
"Perfect cut and a perfect experience. Much less traumatic for my pup than me driving her to a shop. Highly recommend."
Lucille C
"Took great care of my little furry children"
Bryan C
"They take such good care of my dog. Lilly is a little shy but loves the people who bathes her. They work with her with gentle care because she will get tired and will not stand. We love this company."
Deborah P
"Alexis could not have been better intaking are of my rescue and very scared Maltese. She was thoughtful, caring and did a terrific grooming. I will use her exclusively from here on in!"
Gila A
Pawsatively Adorable
Wall of Fame