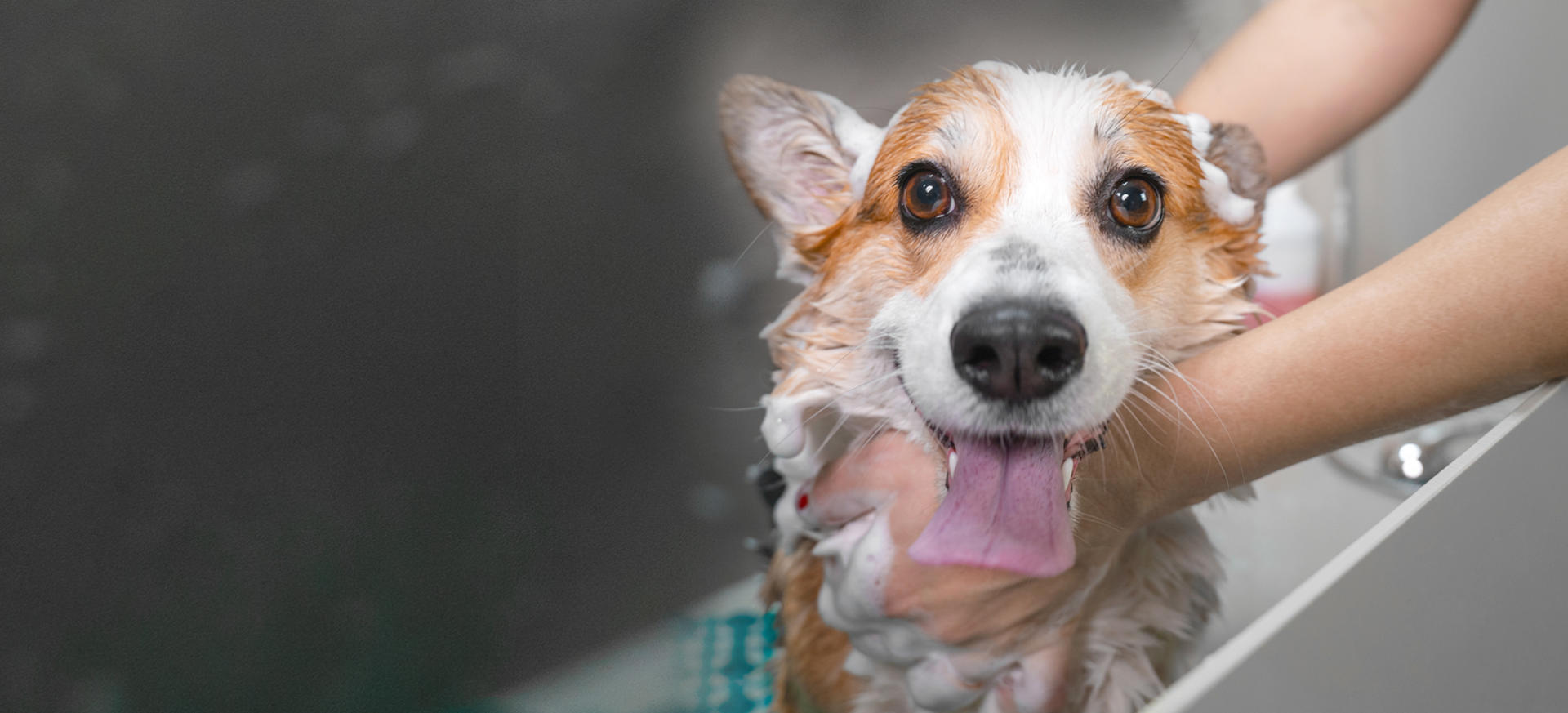 Pamper
Your Pets
Luxury pet grooming
that comes to you!
We've got a driving passion for pampering your pets.
We're a full-service grooming salon right at your door! Mobile grooming is a convenient service for pet owners who have a difficult time getting to the groomer's regularly or who are unable to make the trip at all. All dog and cat breeds are welcome!
By offering convenient, door-side service and a relaxing salon experience, we make regular grooming visits a breeze for you and all your furry friends!
Our Grooming
Services Include:
Baths
Breed Specific Cuts
Teeth Brushing
Nails
and more!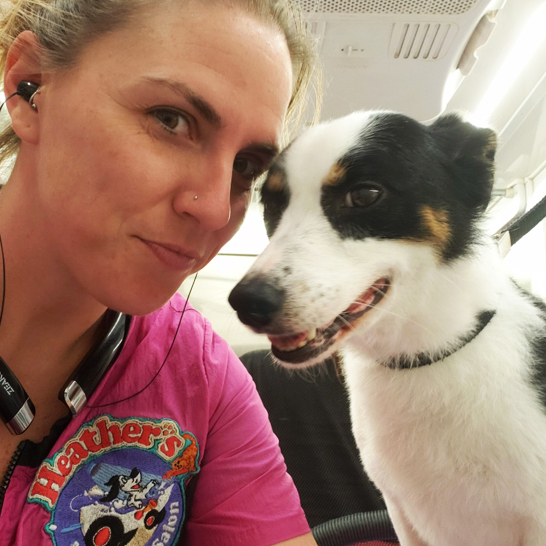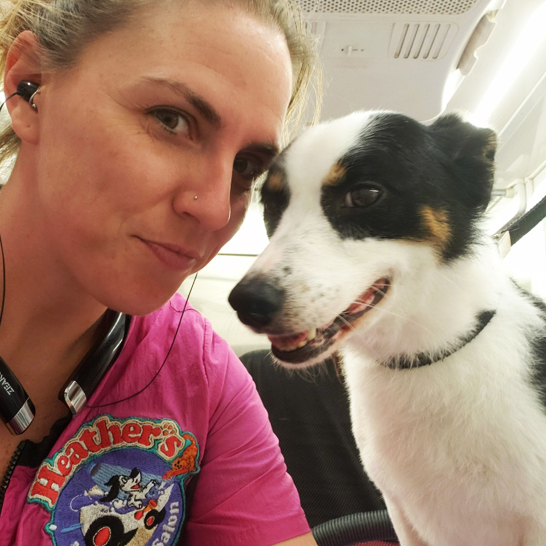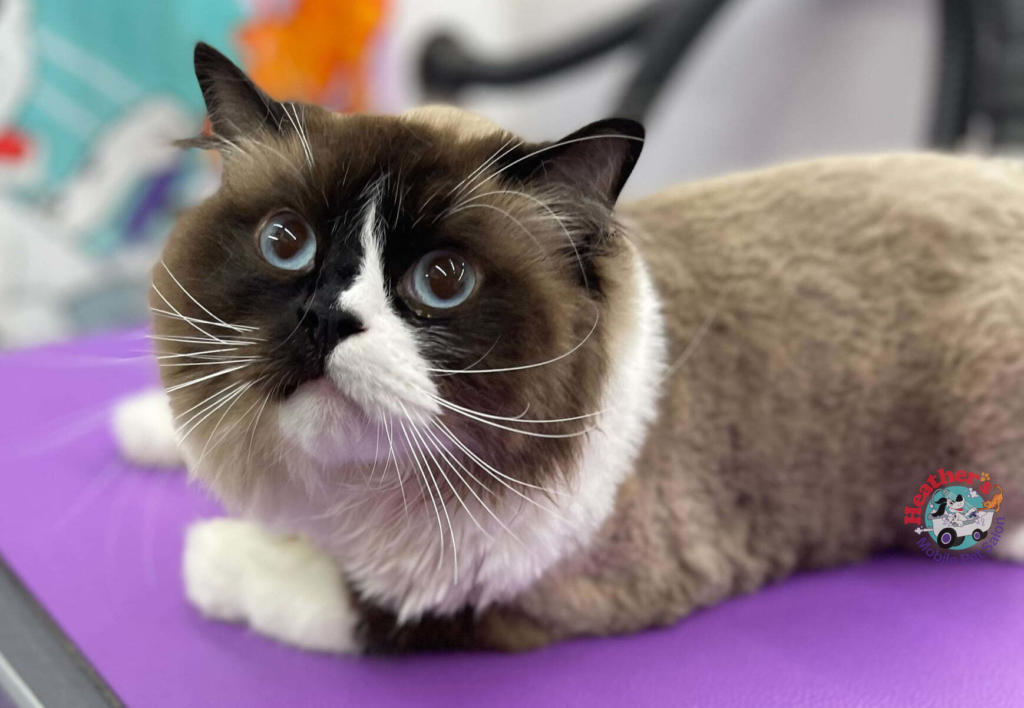 Why HMPS?
When you book with Heather's Mobile Pet Salon, you can take comfort in knowing your pet is pampered and cared for as if it were our own. Forget long wait times, traffic, and unnecessary hair in your vehicle. Let us come to you and we'll groom right outside your door in our cage-free mobile van!
Madisyn groomed my shitzu yesterday. She did a great job and I could tell that Dilah was well cared for. I love that Heather's Mobile Pet Salon keeps me posted regarding their arrival times! I have used their service for years. I highly recommend Heather's Mobile Pet Salon.
Amy Robinette
They are amazing and treat your animals as if they are their own! Highly recommend this place even if you have never had your dog professionally groomed or bathed! VERY trustworthy!
Holly Curtice
We used Heather's Mobile Pet Salon for the first time because getting our pup groomed at traditional pet places was SO stressful for her and took so much longer than needed. She would always end up in a crate for who knows how long, surrounded by whining and barking pets. They were great at communicating times, showed up on time, and really were pretty quick! And reasonably priced. And our dog was happy and looked great. We will definitely use again!
Allison Swick
"First experience with Heather's Pet Salon and it was excellent. Sony our pet's groomer made the experience remarkable and very stress free. Not forgetting my Loki looked so handsome after his cut. Sony customer service was phenomenal, she's very friendly and explained everything in details. I would definitely recommend Heather's Mobile Pet Salon."
Falicia Sieuchan
"All I can say is WOW!!! Melissa did such a great job on our older Yorkie! His hair was long, matted and just a mess. We've tried the big box store grooming services in the area and were not impressed. Will ask for Melissa next time FOR SURE!!"
John Baros
"I had the pleasure of working with Desiree and Chase to groom my 3-year-old Maltipoos, Lola and Bear! Both of them were so kind after listening to what I wanted for their grooming styles and fantastic communication! I would absolutely recommend them to anyone in the future. Thank you both so much!"
Rebecca Joffe
"I loved my experience with Desiree. She was so mindful with my morning schedule and consistently communicated with me when she was in route to my house. This was a saving grace for me and it was well worth the price to see my pup groomed and happy after her spa day. My biggest concern was my dog's shedding since she is a Boxer mix however, Desiree fixed that instantly. I can't wait for Maia to have another spa day again and I will definitely ask for Desiree."
Denise Zelaya
"Shantel was the best she groomed cubby perfect she was on time everything about her was perfect hope I get her again in 6 weeks"
Judith Honegger
"I used Heather's Mobile Pet Salon for the first time, and I loved them! Unfortunately, I was not there to explain everything, so my husband took over for me, but he said they were great! We normally take him to PetsMart, but we noticed his anxiety was getting worse and he would come back extremely itchy. I appreciate Heather's for being so patient with him and also, we did not have any issues with him being overly itchy which is such a relief! He smelled so good and looked so handsome and happy when I saw him, he definitely knew everyone was looking at him 😁."
Winnifred Klug

"Brenna did an amazing job with my dog Bo! I cannot thank her enough! Bo can get anxious and stressed around having a bath and haircut so I had called Heather's mobile pet grooming. Brenna arrived as scheduled and she was so patient and caring during the entire grooming process. Just wanted to share some photos of Bo because of how amazing his post-groom look turned out! Thank you Brenna and the team again for coming out and grooming him!"
Joseph Yu

"Best grooming service I have used, highly recommend!!!!!"
Jeanne Barker

"Heather's Mobile Pet Salon's groomers took great care of my sister's dog. He came away from the salon looking cleaner and sleeker than he has in months. Thank you for being a wonderful solution during a frantically busy time in our lives. Convenient and excellent service!"
Amanda Ballentine
Pawsatively Adorable
Wall of Fame